March 31st, 2008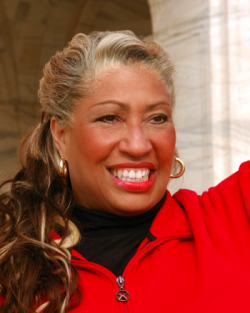 With less than a week to go for the Congressional District Convention, I had the latest in the Delegate experience: a call from the prospective Republican Congressional candidate. This wasn't some phone-bank volunteer, but the candidate herself. Barb Davis White is running against Keith Ellison, the famous first Muslim Congressman.
Though I liked her already, I had just one simple question I wanted to ask before voting to endorse her this Saturday: of the 10 or so candidates seeking the Republican Presidential nomination at one time or another, who did she support the most? She like Fred Thompson the most, Ron Paul second, and Mitt Romney third. While I never got behind Thompson myself, I tend to like those who supported him. They tend to be much more on the Conservative side than most.
She's not a politician, she's a Pastor and a business owner. Big on getting taxes in line (she believes our children are being born into slavery under the current tax burden), pro-life, pro-family, and in favor of fixing immigration, there was nothing she said that I could hold against her.
I plan to vote for her endorsement, and gladly so.
The last question before I had to let her go to make more calls: I have a small website and would love to interview you this summer some time, would you be up for it? She agreed. When discussing her number 2, she said she likes that Ron Paul keeps his promises, and looks out for the people. He has integrity. With that said, I am confident that I can get her for a short interview and look forward to it.
Look for that later this spring or some time this summer.